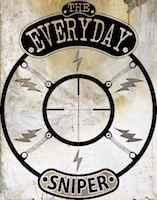 The Everyday Sniper Episode 136 Bryan Litz and Emil Praslick Shot Show
Here is a short, but great interview with Bryan Litz of Applied Ballistics and Emil Praslick.  They were over at the Lapua / Berger booth and we sit down with both of them to talk shop.
Great side note with Bryan regarding the fundamentals and the importance in execution.  It's about the human factor more so than the latest software out there.  Yes, software is important but the fundamentals are the foundation. 
We get up to speed with the latest offerings from both Lapua and Berger and talk shop for a bit.
Thanks for listening and sharing, don't forget to comment.