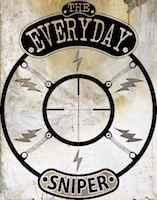 The Everyday Sniper Episode 155 Interview with Jim from Prime Ammo
Important podcast here, I interview Jim from Prime Ammo about the countersuit filed against RUAG Swiss Ammotec.  Jim and Prime Ammo are locked in a battle with RUAG over the Prime Ammunition used here in the US.
Jim goes into detail about the ups and downs of this suit.
If you are interested in contributing to Prime's Defense, you can video, www.primelegalfund.com